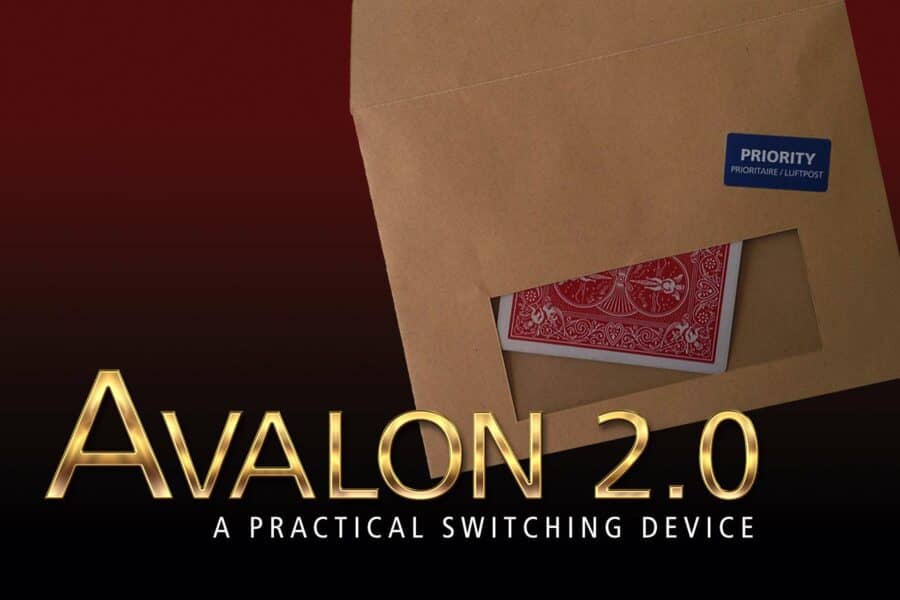 In 2016, I launched my AVALON envel­ope for the first time and it was very well received. Now I am intro­du­cing the new AVALON 2.0 envel­ope with some import­ant improvements.
The AVALON 2.0 envel­ope is an inno­cent-look­ing win­dow envel­ope that is clev­erly pre­pared for the exchange of all flat items such as play­ing cards, credit cards, bills, busi­ness cards and so on. The exchange is child's play and can­not be seen with the best will in the world.
The new AVALON 2.0 envel­ope is made of more robust paper and offers an improve­ment that was not avail­able before: You can let the spec­tat­ors look inside the envel­ope before the exchange — noth­ing can be seen except the object! Even the pre­par­a­tion is not visible.
Of course, this allows for com­pletely new routines and tricks, as I explain in the video that comes with the envel­ope. The exact hand­ling is explained down to the last detail. The same goes for the BONUS routine "Express Card Trick", which alone is worth the price of the envelope.
The AVALON envel­ope is suit­able for card magic as well as for men­tal magic (even "head­line pre­dic­tions" have been real­ised with it). Whenever some­thing flat needs to be switched, the AVALON envel­ope is the right choice.
You will receive the envel­ope, a replace­ment gim­mick and a link to the video.
45,00 €
(ship­ping costs included)