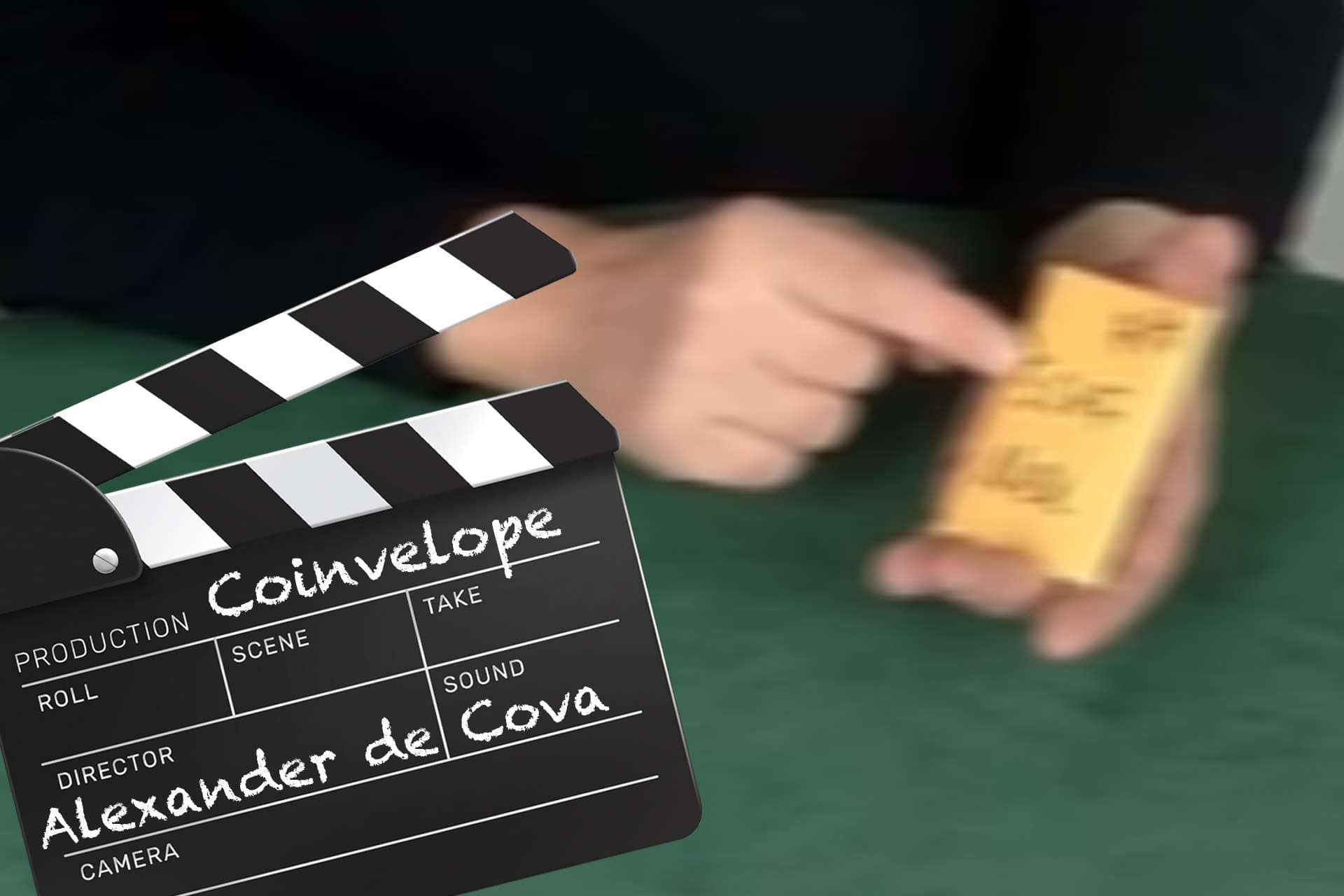 "This is new to me. I have not seen any­thing like it. Your touches make it a mir­acle van­ish. Very clean — very nat­ural. Excel­lent." — Michael Close

"What a bril­liantly simple, devi­ous and clever idea! It is so decept­ive, I love it!" — Nick Einhorn
Coin­vel­ope is Alex­an­der de Cov­a's latest cre­ation. With this super simple (and there­fore reli­able) gim­mick envel­ope you can van­ish a bor­rowed, marked coin and have it reappear any­where. The van­ish is abso­lutely con­vin­cing and easy to do. The diabol­ical envel­ope does most of the work.
The envel­ope can be con­struc­ted lit­er­ally within seconds, without using any glue or spe­cial sup­plies, as Alex­an­der shows on the video. Can be used for close-up, strolling or par­lour and even stage. Even (wed­ding style) fin­ger rings can van­ish with this multi-pur­pose envelope.
1st edi­tion 2019, length 6:34 min
Video Stream­ing only. You will be able to access your stream via the link sent to you by email. Finally, check out your spam file.
19,00 €
(stream­ing)