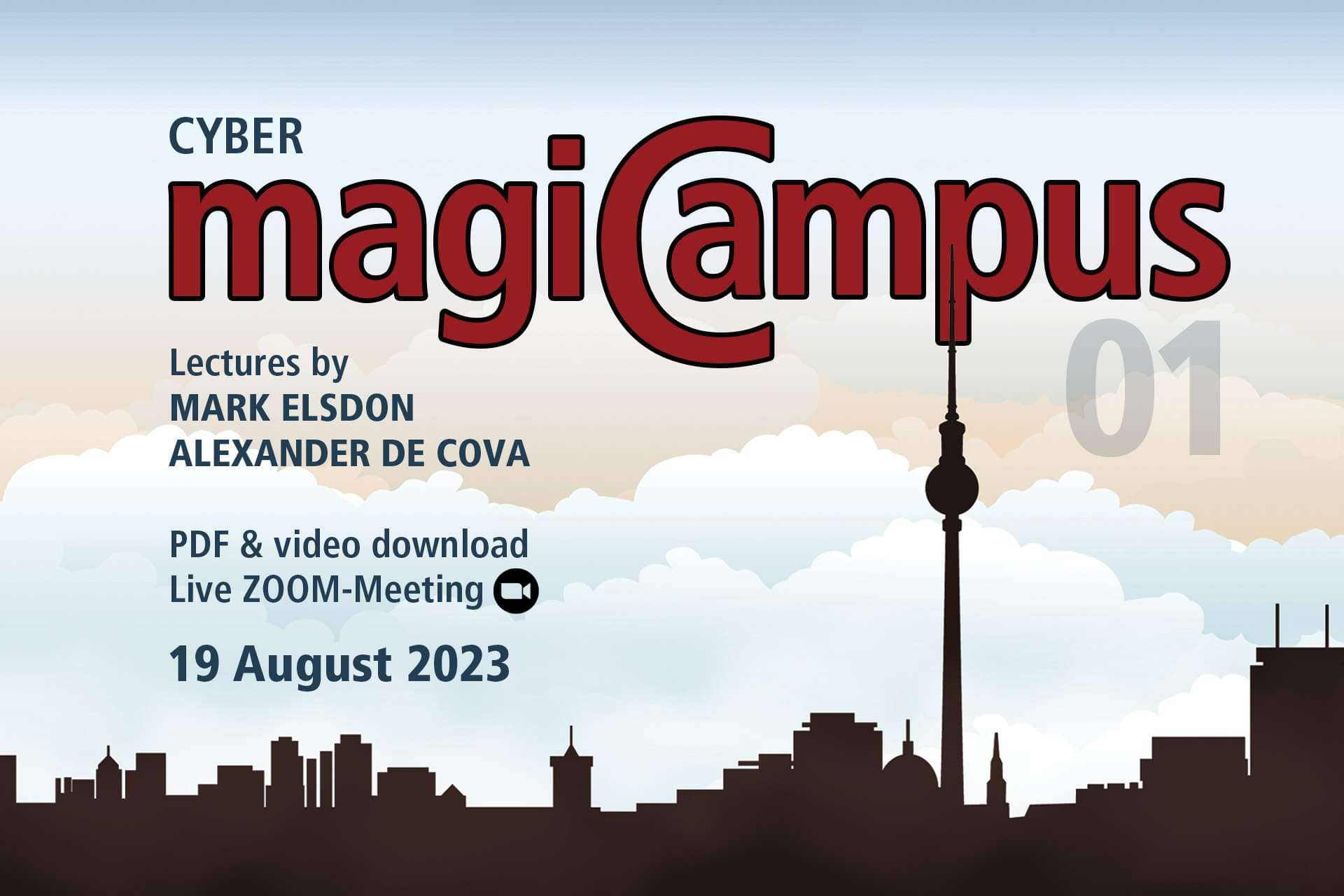 The magiCam­pus is a vir­tual ZOOM event organ­ised by SOLIDMAGIC and broad­cas­ted from the Light­house Stu­dio. It offers three lec­tures, down­loads of PDFs and the com­plete video record­ing of the event, as well as a small close-up per­form­ance at the end. Everything is done via ZOOM, so you can enjoy it from the com­fort of your own home.
The Lectures
At each magiCam­pus we try to invite one or two excep­tional magi­cians to present their out­stand­ing mater­ial to you. This time we have the fol­low­ing per­formers on offer.
| image | descrip­tion |
| --- | --- |
| | Mark Els­don, author of the infam­ous HIDDEN GEMS books, will be show­ing some stuff straight from those books, as well as a few things of his own. Mark has long been recog­nised as THE under­ground magi­cian. He has per­formed pro­fes­sion­ally under the most dif­fi­cult con­di­tions. His mater­ial is prac­tical and diabol­ical to say the least. We are more than happy to have him as a guest at the magiCampus. |
| | Alex­an­der de Cova will be present­ing on two dif­fer­ent top­ics: close-up and par­lour magic. As usual, you will find prac­tical and start­ling mater­ial with the typ­ical "de Cova touch": simple meth­ods, totally prac­tical and with great impact on the audience. |
After regis­ter­ing for the event, you will receive the ZOOM link and meet­ing pass­word via email, shortly before the event starts.
Price: 70,00 €
Date: Sat­urday, 19 August 2023
Start: 6 p.m. (CEST)
End: approx. 10 p.m.
The event will be held in Eng­lish language.