SOLIDMAGIC has come back to life and the light­house has switched on its light. I have star­ted to make all my digital pub­lic­a­tions avail­able on the web­site. You can browse and down­load them.
A spe­cial high­light is the magiCam­pus on 19 August. It is a ZOOM live event with three sem­inars (Alex­an­der de Cova and Mark Els­don). Finally I can con­tinue the tra­di­tion of my pre­vi­ous magic symposia.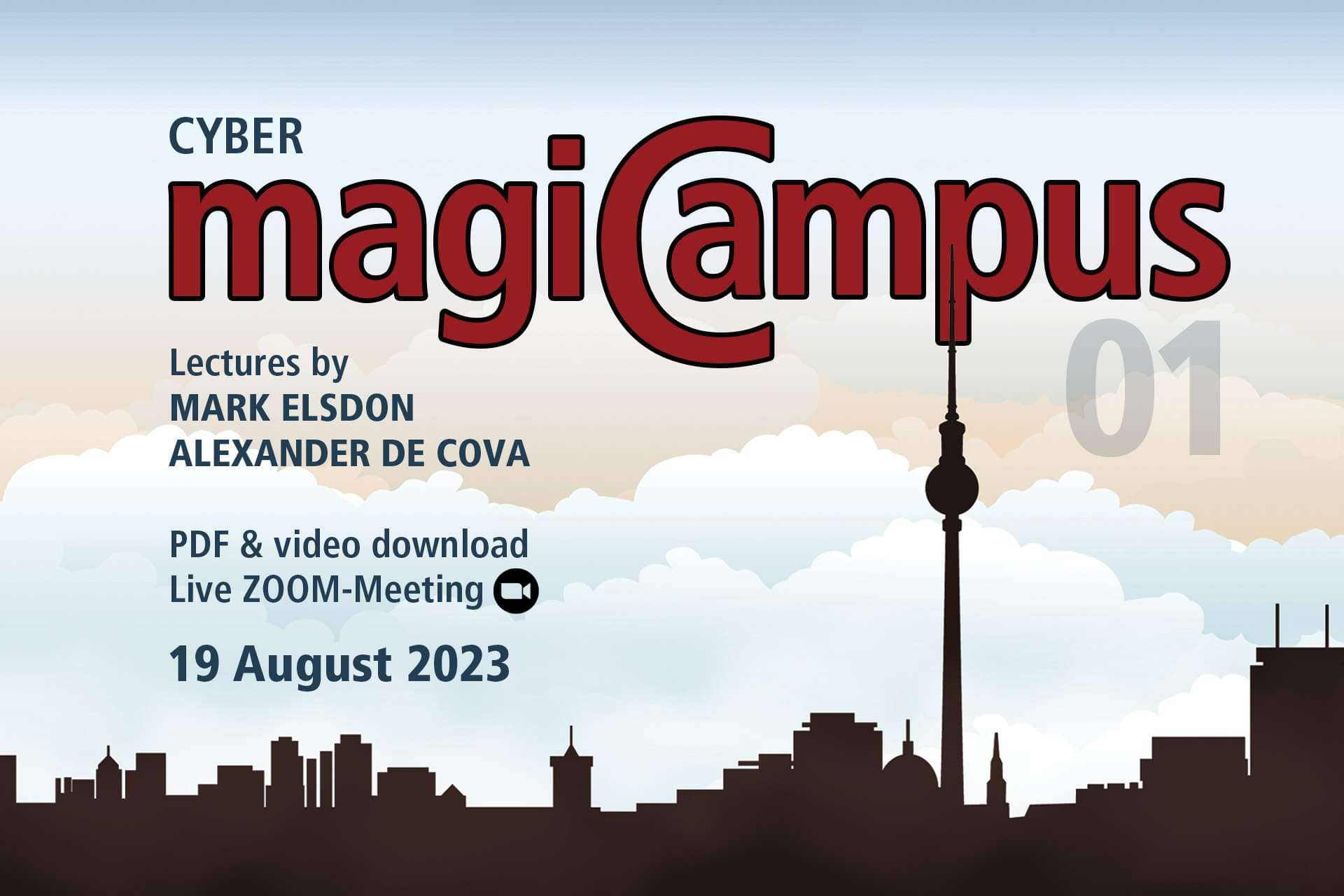 I will also be present with the SOLIDMAGIC stand at sev­eral con­ven­tions and of course I am look­ing for­ward to see­ing you at the stand:
Magi­Con, 25–27 August 2023, Lüdenscheidt.
BMF Con­gress, Vil­voorde (Bel­gium), 8 Octo­ber 2023
Magica of the MZvD, Kevelaer, 12–15 Octo­ber 2023.
IBM Con­ven­tion, Bar­celona, 3–5 Novem­ber 2023
Fur­ther­more, there will be my new lec­ture SUB ROSA at the Fröh­lich-Magic-Fest­ival in Bad Aus­see on 9 Septem­ber 2023.
I am look­ing for­ward to see­ing you!
Magical greet­ings,
Alexander