This is something that has served me well in the past years to carve a thorough presentation. And it is fun to do, as well!
A saying is "everything you do in magic must be motivated. There must be a reason for every move." We also have to find out what the spectators are thinking (or could think) during the trick.
I was introduced to the concept of an empathy map in an online writing course I took. To this day, I am grateful for this information because I didn't know of this valuable tool before.
This system allows us to analyse and deconstruct the spectator's train of thoughts, and the thinking directions he might take. This is not a "does it all" tool, but it is helpful in being aware of the spectator's viewpoint because we engage in his (possible) thoughts. It will make us aware that there is a breathing, and thinking creature in front of us watching what we do.
It is very simple: divide a piece of paper into quadrants. Then label them with Think & Feel, See, and Hear, Say & Do. Use a paper that is big enough to write your thoughts into the quadrants. Here is a good example of an empathy map: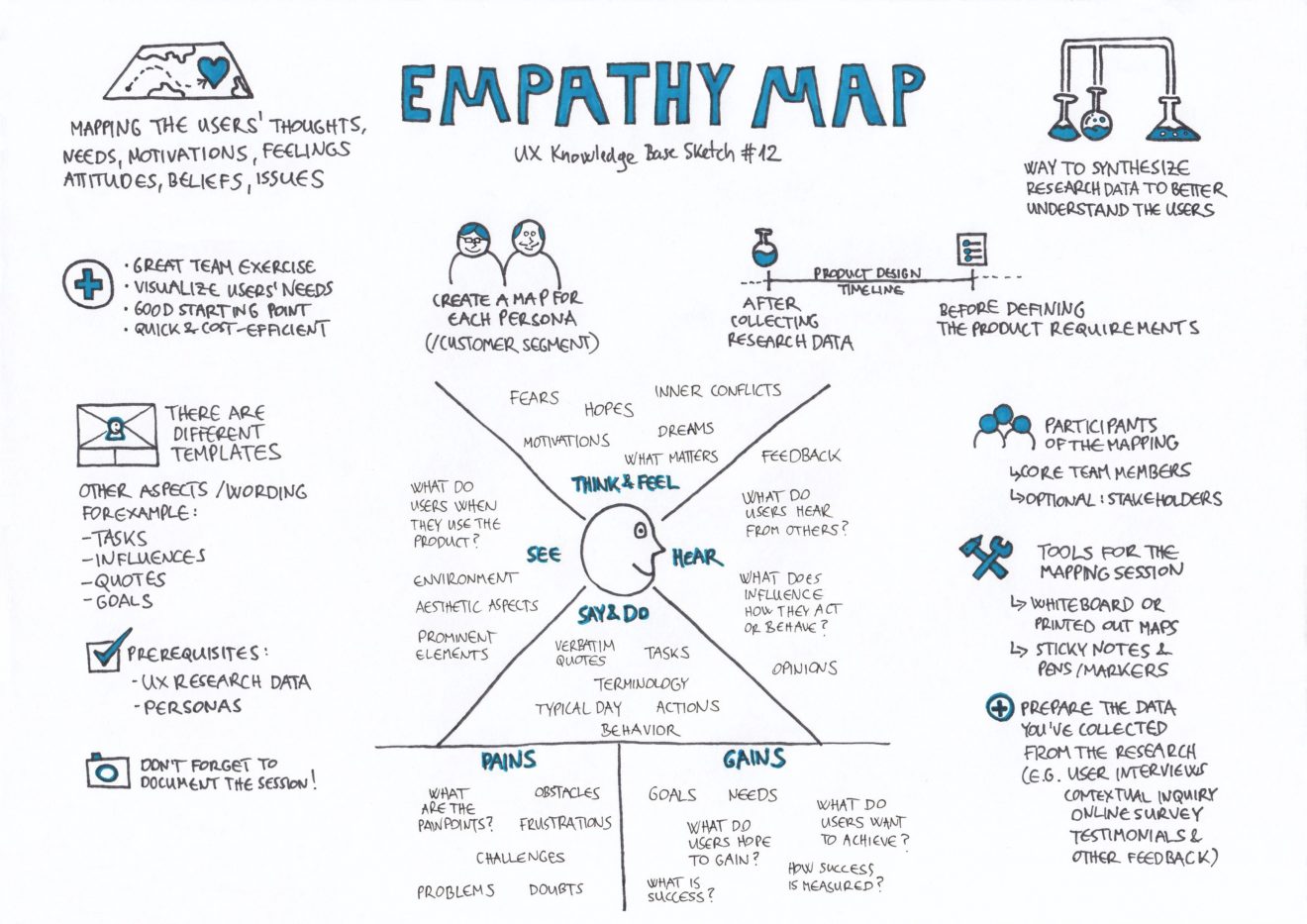 Now when you are working on a trick which each phase, or sequence, go through the quadrants and imagine what the spectator could think, see, hear, or say. Write your thoughts.
This forces you to take the spectator's viewpoint, which is good for your understanding of what you do. Questions will arise, and some nitty-gritty things in your routine will become apparent.